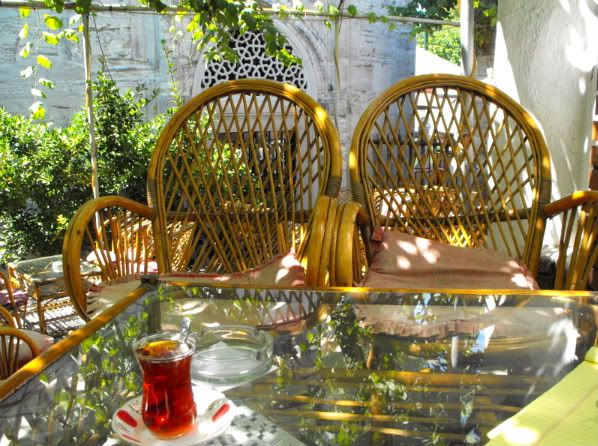 Or "One cup of tea, please" served admirably well almost everywhere we went in Istanbul since the tea culture in Turkey is embeded in the core almost every transaction. We were offered çay at every turn: on a boat, in a rug store, in a scarf shop, on the street, by random restauranteurs whose sheep's head offerings weren't doing any favors to squeamish tourists. I saw young and old men running up the uneven streets of Sultanahmet, carrying trays of teas swinging from hangers that uses centrifugal force to keep the liquid intact. Since I spent my first day in Istanbul wandering the streets with my neck craned at every mosque, it was pure luck dropped me in front of the Aile Cafe, a grape leaf covered tea garden in Çemberlitaş, off the main drag of Divan Yolu. Like any eager neophyte, I used the one bit of Turkish phrase I mastered to the great pleasure of the tea shop owner.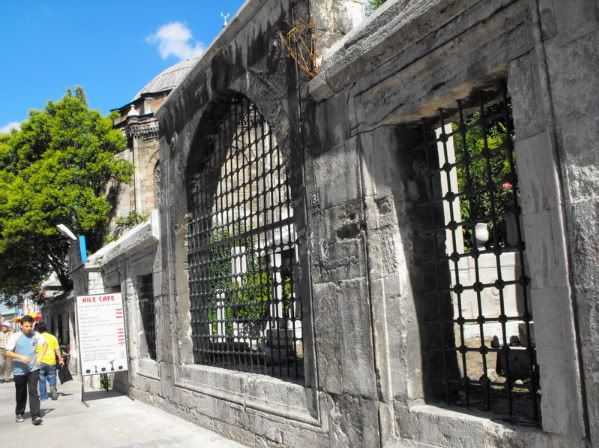 I proceeded to drag my friends, one by one, as they arrived in Sultanahmet to the Aile Cafe, to sit under its green shade, to smoke its nargile, and sip its powerful tea that left the tongue dry like a strong red wine. Since the area was heavy with tourists, we also eavesdropped on an American woman who kept dropping Miranda July's name, hoping to impress, but her companions, a British artist and a South African male model type, looked underwhelmed. Experimental video artists, maybe not the best candidate for the "I roll with Somebody Famous" line.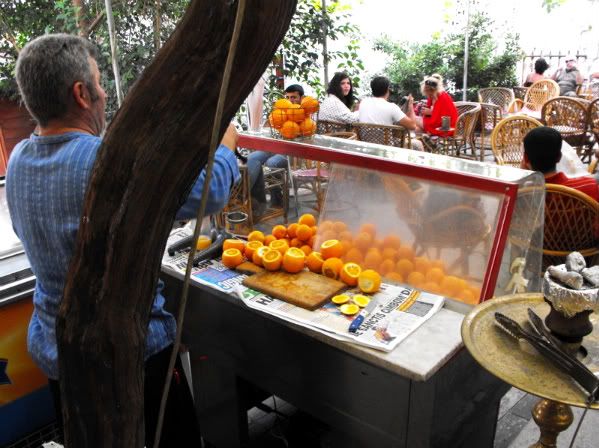 Here, the owner of Aile Cafe is squeezing fresh orange juice, which for a full cup takes approximately four oranges. After my fourth visit to Aile Cafe, he attempted to do some match making over the nargile pipe and pointed to the three other American travelers that were lounging on the other side of the garden, staring a little too intently at us. We politely declined the offer by never looking in their general direction again and skipped out happily, romance-free.