Waking up this morning with unexplained bruises meant that last night's effort at stay-at-home cocktailing went a little TOO successfully. I haven't really written about the drinking aspect of my life, but it is safe to say that I would spend my last $11 dollars on drinks at the Violet Hour. If you are in Chicago, get thee to the unmarked door at 1520 N. Damen quickly. If you're not in Chicago, then there are alternatives aplenty in New York, but what to do for the people unwilling to drop $11 per drink in these tough economic times?
I present to you DIY Violet Hour. My eating partner had a former life as a bartender so this means that we had a little bit of advantage going into this experiment—however, I think a proper stab at Violet Hour drinks can be made by anyone. We tried three gin based drinks: The Riveria, Fox Hunt, and Briar Patch.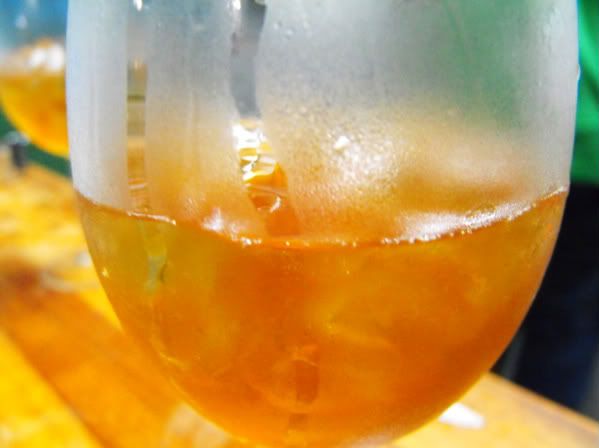 Fox Hunt
From the Violet Hour menu, the Fox Hunt is Tanqueray, Pimms, Lemon and Cynar. We prepared in these porportions for two drinks:
3 oz gin
2 oz Pimms
Juice of 1 lemon
Splash of Cynar
Reviews: Despite the pretty picture, this drink was bitter enough to drive a loner away from the prospect of true love. I think that the formula must need more tweaking because the bitterness of Cynar totally overwhelmed any other flavors.
The Briar Patch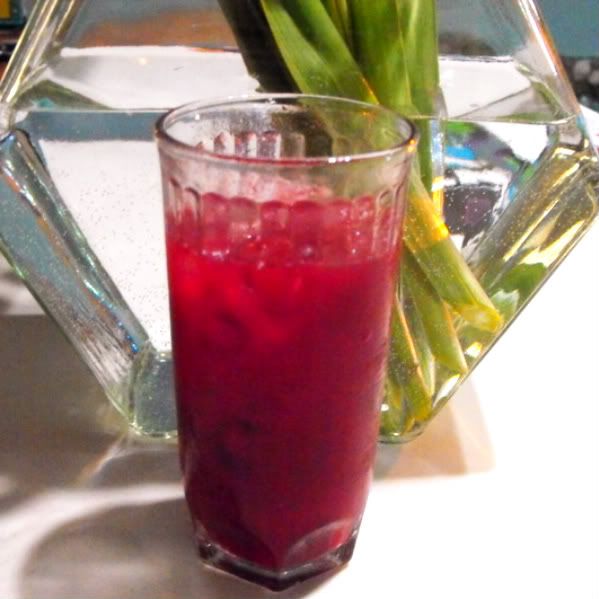 From the Violet Hour menu, the Briar Patch is Plymouth, Lemon and Blackberry Syrup. Lucky for us, Stanley's had a sale on ripe blackberries, which we boiled with water and sugar to make the syrup.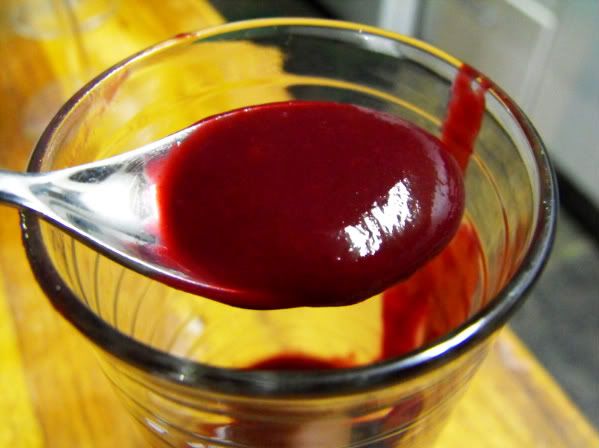 We made the drinks in these proportions for two drinks:
3 oz of Bombay gin
Juice of one lemon
4 tbs of Blackberry Syrup
Review: The tartness of blackberry syrup was delicious with the cool gin. I would drink this again (and boy did I).

The Riveria
From the Violet Hour menu, the Riveria is Pineapple infused Beefeater, Lemon, Egg White, Campari.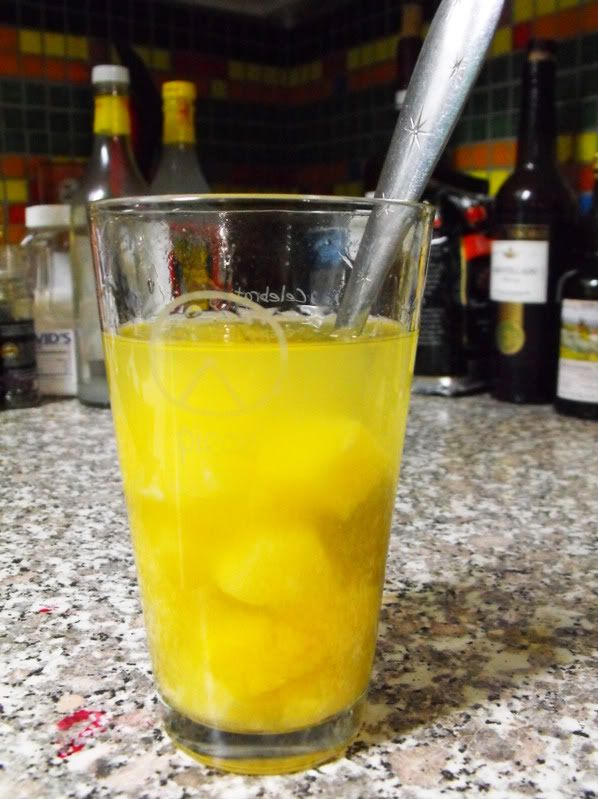 We made some emergency pineapple infused gin by dropping pineapple chunks into the gin.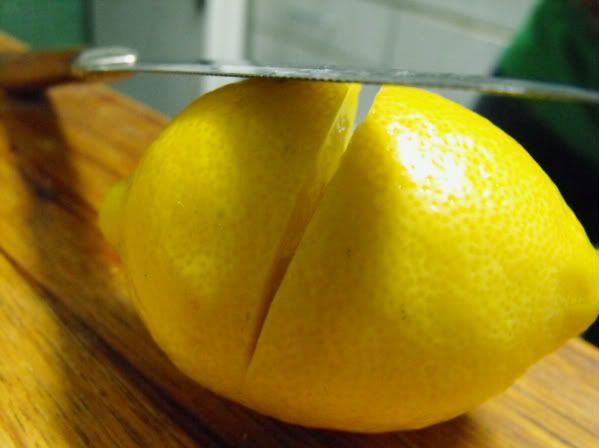 Pretty lemon picture.
For the Riveria, which was this gorgeous color between the ruby Campari and the pale pineapple juice color, we used these proportions for two drinks:
3 oz Bombay gin
1.5 oz Campari
Juice of half lemon
1 egg white
Splash of pineapple juice
Review: Not only was this drink delicious, it was gorgeous to look at.
Cost Savings - We each had about 5 cocktails that night, which would have cost us 10 X $11 = $110, thus $132 including tip.
Our total liquor costs were:
Gin $20, Campri $20, Cynar $18, Pimms $18, Juices $4, Blackberries $2 for a grand total of $82.
Yes! $40 dollars savings! And not to mention we have enough of every ingrediants to make twice as many drinks as consumed. Now if I could only get the lighting in my apartment right…