I'll skip the perfunctory apologies about not blogging earlier and reward any readers with a shiny new toy: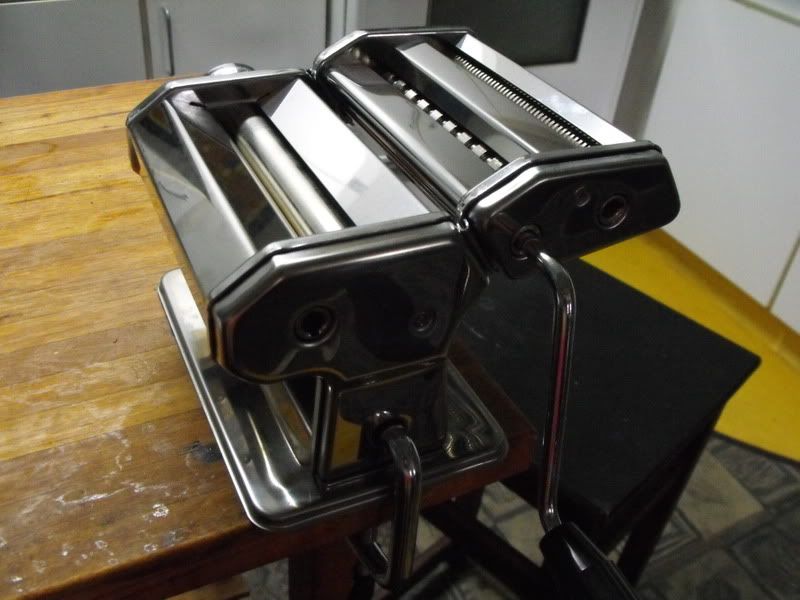 My friend, who knows me better than my mother, bought me this gorgeous contraption for my birthday. All that glittering steel made me crave fresh home made pasta because after all, if Nikki Cascone could make it, how hard could it be?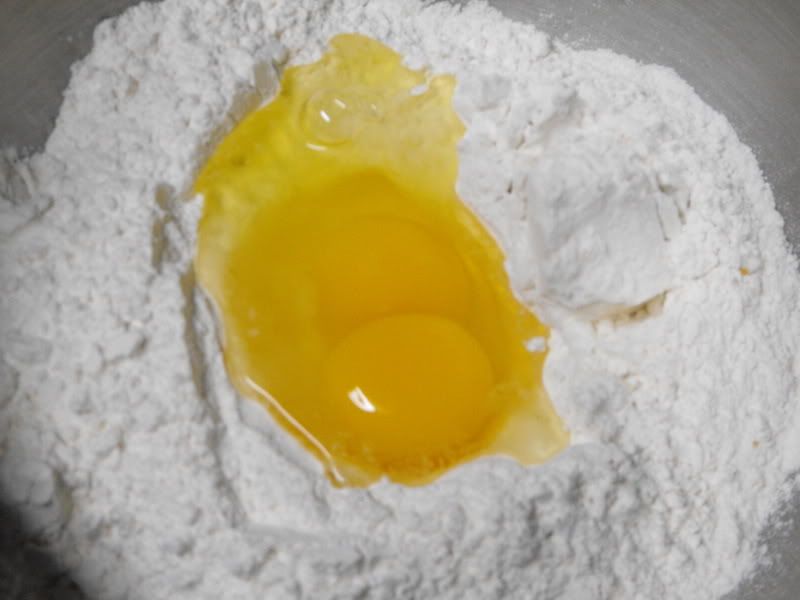 As it turns out, fresh pasta is pretty damn easy to screw up. My first attempt was hardly a photo-finish, with all the damp noodles tasting of gluey flour.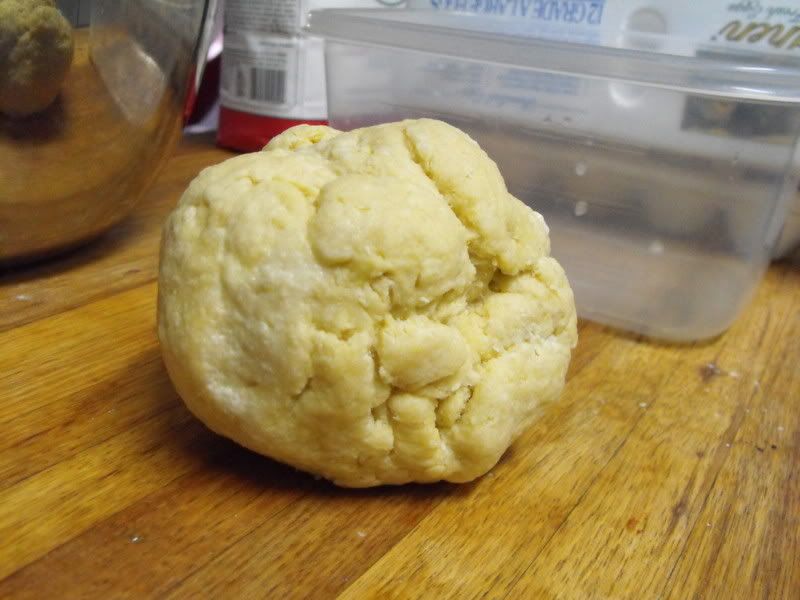 This time, I trusted a Mario Batali recipe. Three large eggs and 1.5 cups of flour. As Batali described this, the dough was initially a "shaggy" mess until some good old fashioned kneading.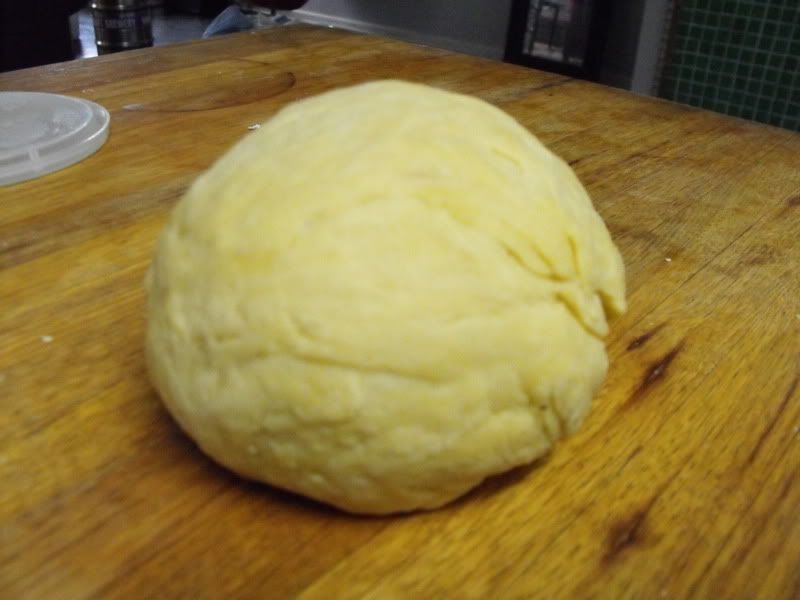 After 3 more minutes of hard Soviet-style labor, the dough takes on a smoother texture and didn't stick at all to my fingers. I contemplated throwing my successful dough in the air like Mary Tyler Moore, I feared my "dropper" instincts.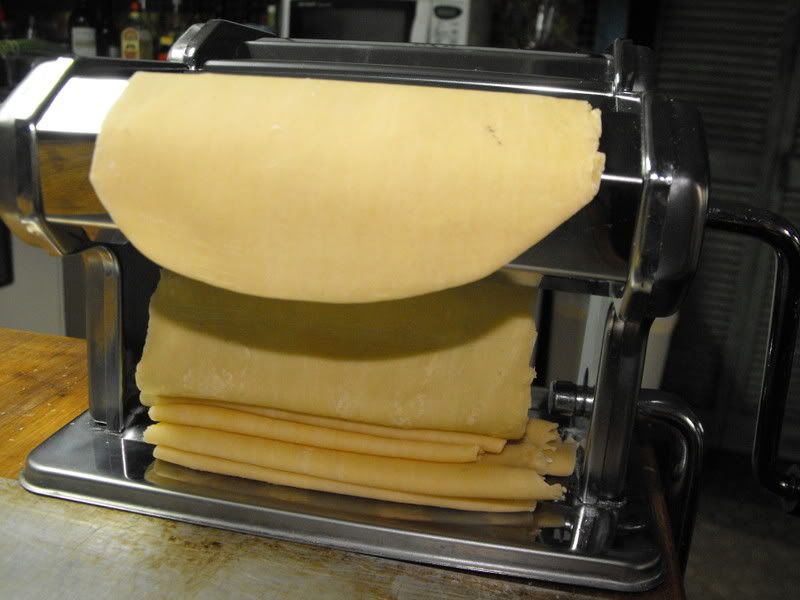 ooo, just like the movies!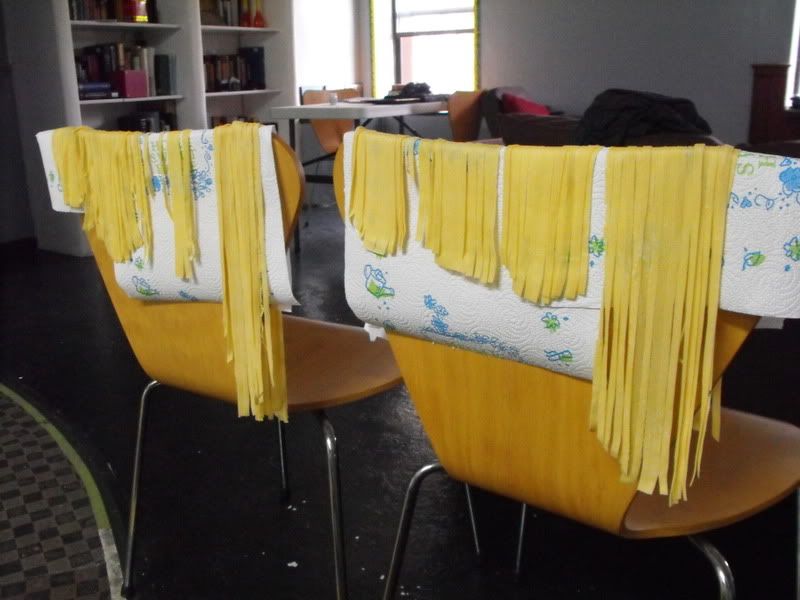 My apartment did not come equipped with pasta-drying rack (curse you non-Tuscan home) so I improvised. Everything's on the up and up as you can clearly see from the hygienic paper towels.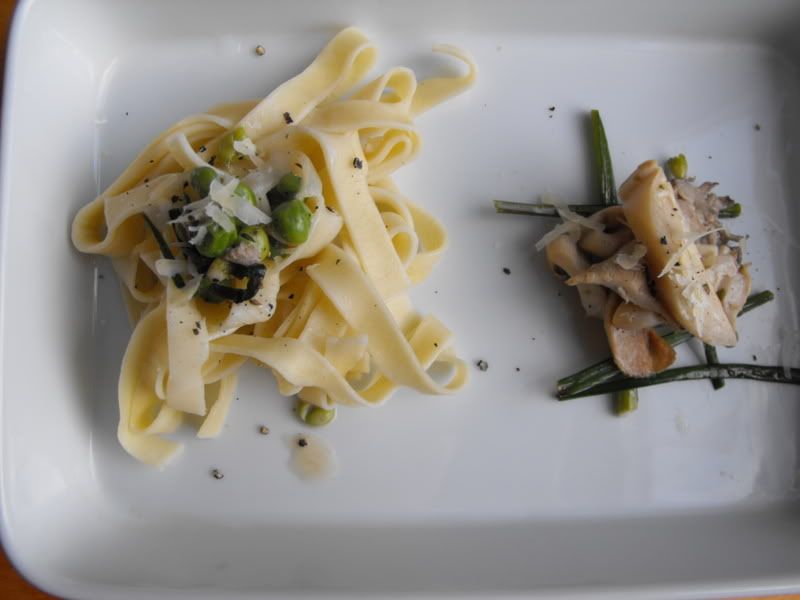 My obsessive food-plating eating partner took over. The recipe is a simple sautee of oyster and king mushroom with sliced scallions, garlic chives and *gasp* frozen peas. I enriched the sauce with some heavy cream and it was perfect.