Oh bakalava, I hardly knew ye
until I went to Istanbul.
You were cheap honeyed pastry, made of dried flakes and common ground nuts at Sultan's Market
Until I saw your richly green cousins in the windows of Divan Yolu.
Pistachio! Hazelnut! Chocolate! Random Nut!
All the flavors I could not imagine, sitting in tiny perfect boxes.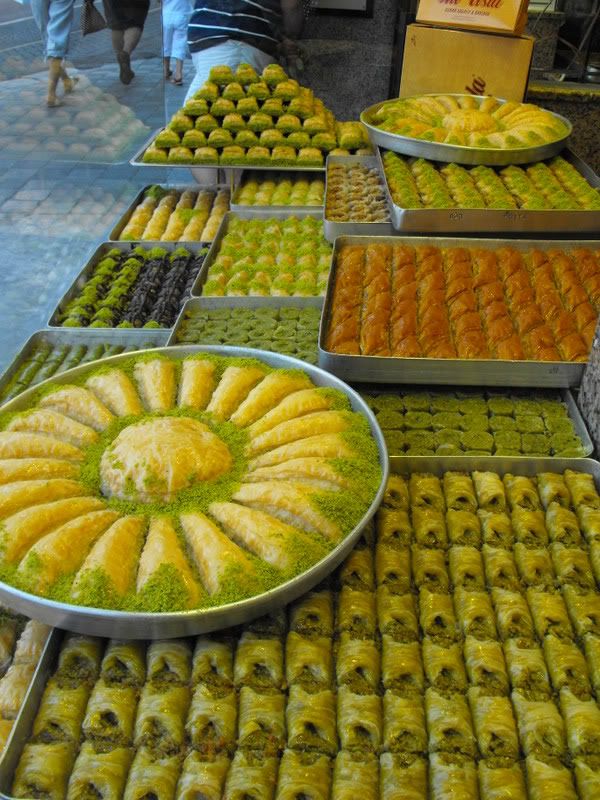 I dig my plastic fork, 1 lira at a time, into your delicious belly
Soaked in bee's knees nectar and sticky with flavors.